By Jonathan Brenneman
It is well-established that who Shakespeare was is not well-established. Theories abound, including some that suggest Shakespeare wasn't one person at all, but a group of playwrights sharing the pseudonym.
In Anne-Marie MacDonald's Governor General's Award-winning comedic play Goodnight Desdemona (Good Morning Juliet), this question is taken to its next logical step: what if the versions we know of popular Shakespearean plays were revisions of other, older plays? What if tragedies like Othello and Romeo and Juliet actually started their lives as comedies?
From this rather conspiratorial premise comes the debut production from the Blue Bridge Repertory Theatre's new artistic director—and former cast-member in previous productions—Tamara McCarthy. The story begins with its protagonist, English professor Constance Ledbelly, tossing her thesis—about the comedic origins of Othello and Romeo and Juliet—into her wastebasket, a magical portal she then also falls into. What follows is a subversive feminist journey from the male-dominated "ivory towers" of modern academia into woman-fronted alternate versions of the Shakespearean canon, in full iambic pentameter no less.
READ MORE: Comedian Mike Marino and Italian-Canadian singer Maria Manna are ready to make you crave pasta – and laugh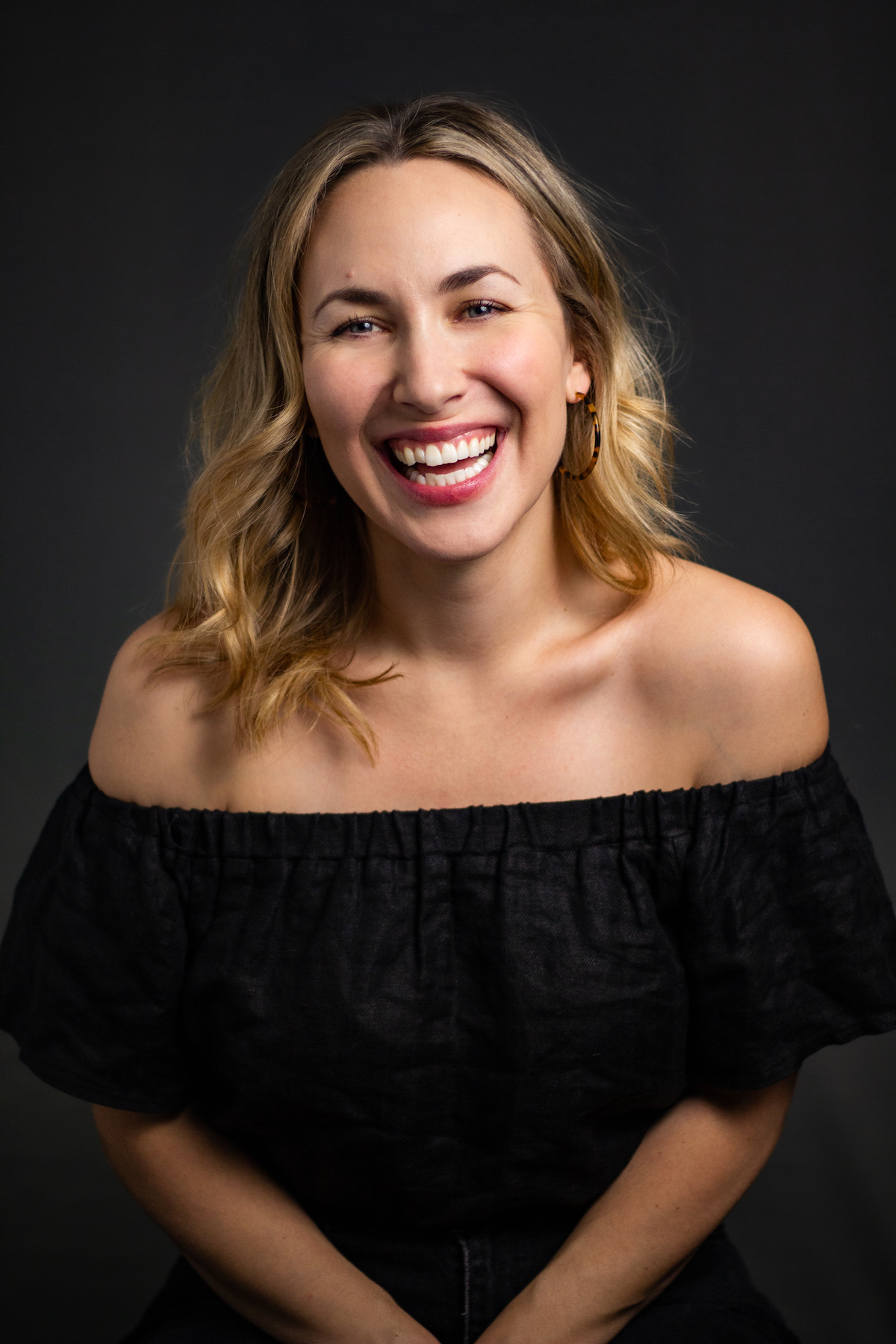 Actress Lucy McNulty is playing Goodnight Desdemona's protagonist Constance Ledbelly at Blue Bridge Repertory Theatre. (image supplied)
"Ann-Marie MacDonald has created a masterpiece," says McCarthy. "There are not many Canadian women playwrights who get to be in the classic canon. This play is really a defining point in Canadian feminist history… You won't be able to leave the theatre and dismiss the women that are involved in this; they're going to be standing out."
The women in question include Lucy McNulty as Constance, Keara Barnes as Desdemona, and Danica Charlie as Juliet. Pedro Siqueira and Isaac Li round out the cast in multiple roles as Othello/Claude Night, and Romeo/Iago.
"There's so much happening in [Goodnight Desdemona]," says McCarthy, "that actors need to be incredibly dextrous and I'm excited for the audience to see that. To see the talent that's been assembled—both with the cast and the designers—and to see what magic we can conjure up."
The show, first staged in Toronto in 1988, has toured over 40 times since then, and—unlike many of its contemporaries—is distinguished by having only become more timely with age.
"It's an iconic piece to be my debut with the company," concludes McCarthy. "I couldn't be more thrilled… And so, I think, is the community. People are excited about this play."
Goodnight Desdemona will run at the Blue Bridge from April 25 to May 7. Tickets are available at bluebridgetheatre.ca.
---
Do you have a story tip? Email: editor@mondaymag.com.
Follow us on Twitter a> and Instagram, and like us on Facebook.